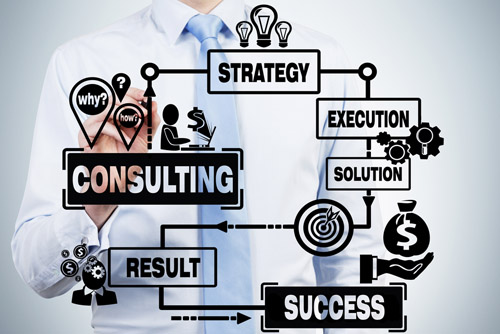 BUSINESS COACHING
Running your own business can come with many challenges. You want to have a sounding board, someone to talk serious business 1 on 1. I understand the challenges that many businesses face. Working with my clients to define their business position and direction is what I am passionate about.
I work with you to identify the possibilities, empower you and develop an action plan for success and financial reward.
I am dedicated to helping you create a plan, a strategy that defines your vision, your goals and how you are going to reach them. Whether you are a new business owner or have an established small business, a business strategy can take your business to the next level. As we work together, you will see your confidence, leadership and business sense grow. I will work will you to create measurable goals and deadlines, holding you accountable and celebrating your success along the way.
Pure Innovation Business Solutions
Helping Your Business
Imagine discovering how to tap into the hidden potential that you didn't think was possible. Together we analyse your current business state and then look at new tactics to help your business reach its true potential. We will hone your business strategy, set some solid goals, draw a roadmap to success and support you to evolve and innovate. Guiding you through the challenges and identifying key opportunities we will build a more sustainable, profitable business structure.
Company culture plays a huge part in your success. Having staff that share your businesses values, beliefs, attitudes, and behaviours is a huge asset. We will work to strengthen your core team throughout your business transformation. Successful business relies on people and their performance potential, so I work with them to identify the opportunities and the challenges, then provide them with the tools that they need to ensure that your business moves forward successfully. A company culture that facilitates employee happiness means lower staff turnover and better company performance.
From the first meeting I had with Tanya i realized she was working not just for the employer but the employee as well. Within a matter of weeks issues with my pay were fixed, we had better work conditions, contracts were written up and I had a better working relationship with my employer. From there she worked at building our business, brainstorming and putting together New business packs that were delivered to Real Estates and other local business, increasing the work coming in. Job App management systems were installed, and our jobs were sent to us electronically, with all data being entered into one system. This looked more professional out in the field and saved time whilst on jobs. I can honestly say Iíve never met anyone as talented in her line of work and would highly recommend her to any business wanting to branch out and expand, approach new customers, advertise, cut costs or set up new systems and put them in place. Look forward to working with her in the future.
We had Tanya from Pure Business Possibilities come to the company that I work for recently. She implemented changes to the company in a very positive manner which enabled the company to strive forward and grow with the correct procedures in place. Her suggestions were very fair to both employees and employers which gave the business a great vibe as everyone felt that they were being appreciated. Her -can do- attitude is a blessing to any work environment.
We recently needed to create and implement new processes linked to Mechanicís efficiency within our workshop. Tanya from Pure Innovation was able to create and implement new strategies and systems within the workshop whilst maintaining company culture that facilitates employee happiness and great results. I highly recommend her services to anyone who has a project, big or small. I look forward to working with her again in the future.
Tanya from Pure Innovation worked with our business for 3mths. Within that time, she created and helped implement new procedures that improved productivity and efficiency within our business. We seen an improvement in Time Management, which equated to, on average an extra 2-3 jobs per day and more money in the bank for us. Tanya listened and created systems that worked for me and my employees, creating a happy environment to work in. Tanya was great to work with and I highly recommend her services.
Pure Innovation Business Solutions
Located in Perth Western Australia, Pure Innovation helps a range of small businesses from all industries unlock their businesses true possibilities.
  0417 858 229
  tanya@pureinnovation.com.au
 PO Box 3497 Myaree WA 6154