FOUNDER
TANYA
Hi, my name is Tanya, and I am the founder of Pure Innovation Business Solutions. I wanted to share a little bit of my story and how I got to where I am now. It has been a big journey of self-discovery, trials, tribulations, happy dances, tears and a lot of learning. The hardest decision I ever had to make was to back myself, wholeheartedly. It sounds so simple, doesn't it? I thought so too, but the voices of self-sabotage were there making me doubt myself and my abilities, and I almost gave up, but I didn't. I faced my fears, acknowledged that it was ok if I didn't get it all right the first time (I am a high achiever, so I struggled with this one for a LONG time) as long as I learnt something from everything that I did and always kept moving forward, even if some days I felt like I was crawling.
WORKING WITH OUR CLIENTS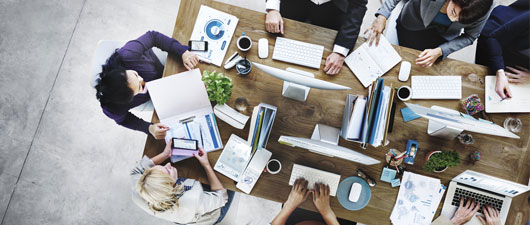 In 2014, I gave birth to my second baby boy. I had a great job at a big successful company. I knew everyone was highly regarded within the company and enjoyed my job. While on Maternity leave, my role was made redundant and I was paid out. There were so many emotions, and for several months I felt a little lost. The one place where I got to go and be me, achieving things and being highly regarded was gone. Please don't miss understand me, I love my boys, and they are always my priority, but part of my identity felt like it had disappeared. I struggled and felt lost, my husband saw it as a huge opportunity for me to reach out and build something big. He had so much faith in me and my abilities; he had been trying to get me to open my own business for years. At this point, I had a choice to make, I can find another job and try to make it work around for my family, or I can take a leap and start building something big. So, this is what I did – I invested in myself. I found mentors like Dave Snider and Tony Robbins, I embarked on further education outside of my business/marketing specialty, and I learnt some amazing skills that I can now share with others. I needed to train my mind for success. I needed the mindset of a winner, a warrior ready to fight for my dreams. I took the leap, let go of the fear and haven't looked back since.
That is the secret, so simple, but not easy, back yourself wholeheartedly, never give up and invest in yourself. I can honestly say that I love what I do. My client's success is my success, and I want to make it accessible to everybody. I paid over $10,000 for an Enterprise course that was full of content that was useless. I want to change the game, give people quality content that helps them achieve success at a small cost. Step it out bit by bit in small chunks so that you can follow the same steps I have to a successful business. I am always here to help and guide you through any hurdles, whether you have been in business and wanted to grow and expand or you are just entering into business for the first time. Back yourself, don't let fear and overwhelm take control, know your worth, take a deep breath and imagine the Pure Innovation.
Pure Innovation Business Solutions
Located in Perth Western Australia, Pure Innovation helps a range of small businesses from all industries unlock their businesses true possibilities.
  0417 858 229
  tanya@pureinnovation.com.au
 PO Box 3497 Myaree WA 6154